Some vocalists embody a track, but Irish Grinstead turned songs into living, breathing narratives of an era. Her voice, an emblem of the '90s R&B milieu, was one-third of the harmony that powered 702. This ensemble vaulted into public consciousness with hits that still resonate, like the infectious "Where My Girls At?" and the swooning "Get It Together."
Earlier this month, the world unexpectedly grieved the loss of Grinstead, who passed away at 43. This isn't merely a tribute; it's a multifaceted exploration into the life, artistry, and hushed complexities of the beloved singer. It chronicles a woman whose life was a carousel of chart-topping singles, global tours, and family bonds. Her recent death nudges us not towards a eulogy but an excavation—from her foray into the throbbing heart of '90s R&B to the private life that added layers to her public persona.
702: 1990s Pop Superstars To Music Icons
In the neon glow of Las Vegas, a trio of voices united to form 702, originally dubbed "Sweeter than Sugar." This formation would pivot in a serendipitous direction when Michael Bivins of New Edition and Bell Biv DeVoe fame took notice. Recognizing their potential during an amateur talent show, Bivins played a seminal role in propelling them from Sin City to the national stage. This included an initial leg up by featuring them on Subway's single "This Lil' Game We Play."
As 702, sisters Irish and LeMisha Grinstead, along with lead vocalist Kameelah Williams, rode the crest of '90s R&B with a string of hits that defined the era. Their discography, punctuated by albums like No Doubt and 702, presented a medley of soulful harmonies that secured their place in R&B history. Their unmistakable melodies found its home in the iconic single "Where My Girls At?" A commercial juggernaut, the single scaled the Billboard charts and secured 702's reputation as more than just fleeting hitmakers. Songs like "Steelo" and "Get It Together" further elevated their status. The group transcended the often-restrictive boundaries of genre, reinforcing the trio's multidimensional artistry.
A Quiet Personal Life & Close Family Bonds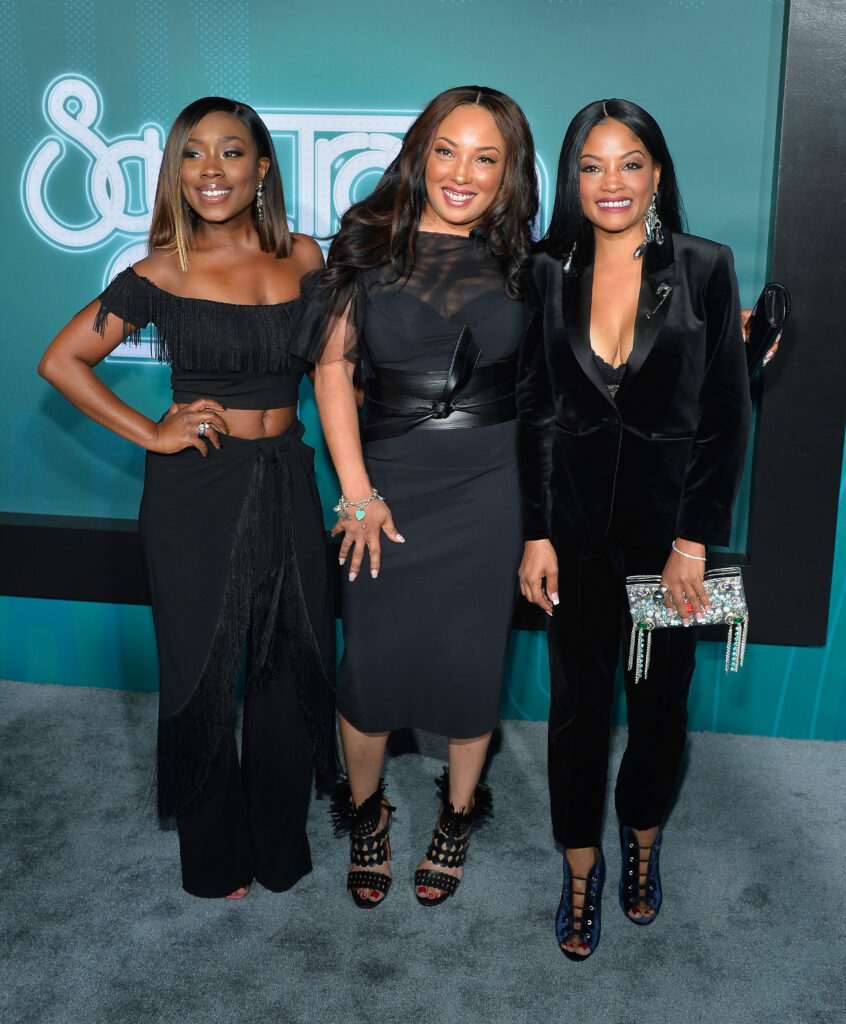 Irish Grinstead's more private world was nestled amid the luminous hits and stage lights. While much of her young adult life was spent in the studio or touring, Irish was deeply connected to her family. She shared a musical journey with her sister Orish, who was also an integral part of 702. The Grinstead family's strong bond was often cited as an anchoring force in Irish's life. It provided her with the emotional grounding that the rigors of the music industry often erode.
Beyond the accolades and the Platinum-selling albums, Grinstead was a linchpin in collaborations that expanded R&B. Working with producers like Pharrell Williams, the scope of her influence isn't confined to just the annals of her own discography. Though she stepped away from the limelight in the latter part of her career, her impact on R&B and pop culture—be it through her vocal talent or the genuineness that pervaded her persona—lends itself to an enduring legacy.
Remembering Irish Grinstead
In R&B, Irish Grinstead's star shone brighter than most dare to dream. Yet, her talent and steadfast loyalty to her roots made her genuinely captivating. Her legacy is not confined to Billboard charts or gilded trophies. Instead, it thrives in the impressions she left on her audience and the boundary-pushing artistry she shared with the world. Though her mortal song may have concluded, her influence reverberates still. It's almost akin to a hidden track at the end of an album you didn't see coming but cannot forget. It's in the melody woven into the fabric of 702's hits and in the soulful echoes that artists from her era and beyond will continue to emulate.
Yes, the curtain has closed on Irish Grinstead's earthly stage. Yet her essence persists—an undying refrain in the ever-changing symphony of R&B. Rest in harmony, Irish. You've earned your encore.
[via]
The post Irish Grinstead: Remembering The R&B Queen Of 702 appeared first on HotNewHipHop.